Birthday Want: Stacking Rings
March 13, 2012
Hey friends! How are you all doing? Our spring break starts Friday and I'm already itching to get out of here and go home. It was a sunshiney perfect 80 degree day here, somehow making this wait even more unbearable. My mind is not even remotely in school mode.
My birthday happens to be over spring break, so I've been mentally compiling a list of pretty things I may want. One item I've been coveting around the web, is a nice pair of stacking rings. I think any of these would be lovely! Which one is your favorite?!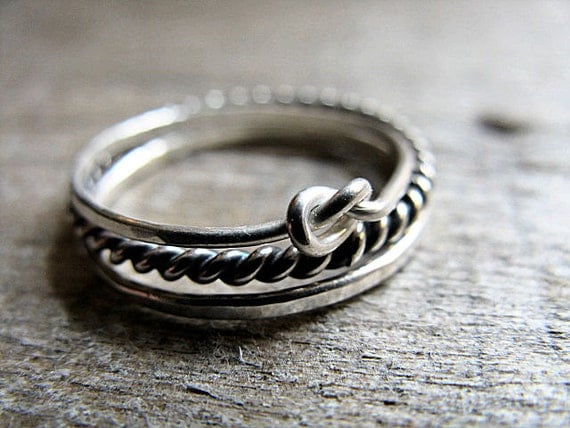 I love the simplicity of these rings. My favorite is the knotted ring! Also,
the gold is lovely
!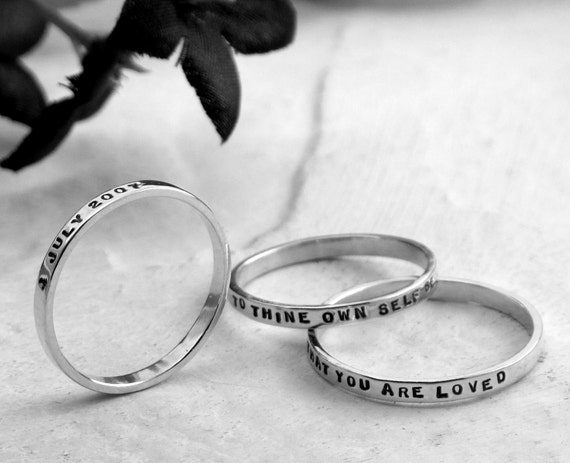 I love how these are engraved and that you can select the message! Perfect!
I love the mixing of metals here! I also am just a little obsessed with this jewelry line! So fun!